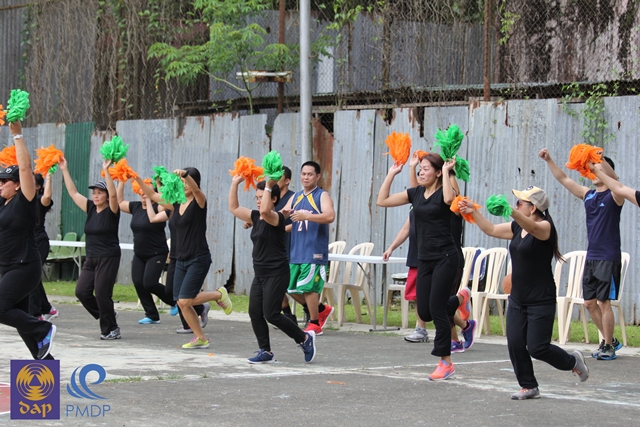 In line with the goal to foster stronger ties, camaraderie and break the monotony in the scholars' academic lives, the Middle Managers Class Batches 11 and 12 had the First PMDP Sportsfest last June 5, 2016.
The sportsfest started with a Cheerleading Competition. To add excitement and challenge, DAPCC staff from various departments have been invited to judge.
Before the games were formally started, Mr. Roberto Ting, Jr. from MMC 11 BAGWIS led the community stretching.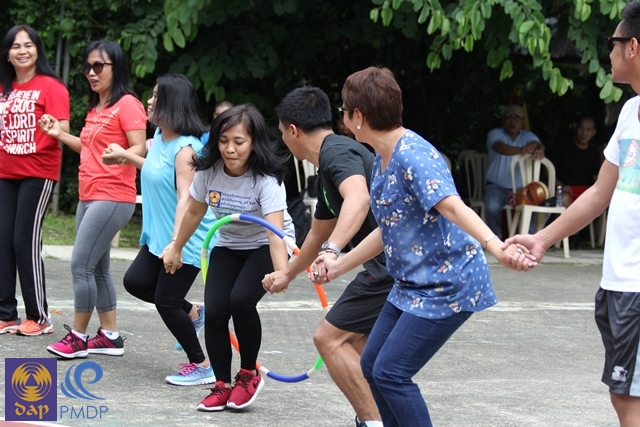 After the two batches presented their numbers, both teams were called to shake each other's hands to wish luck and safety in the following games. The first actual game of the day was the Hula-hoop Relay. The members of each team have to hold hands while the hula-hoop was being passed on. The MMC 12 scholars won the said activity.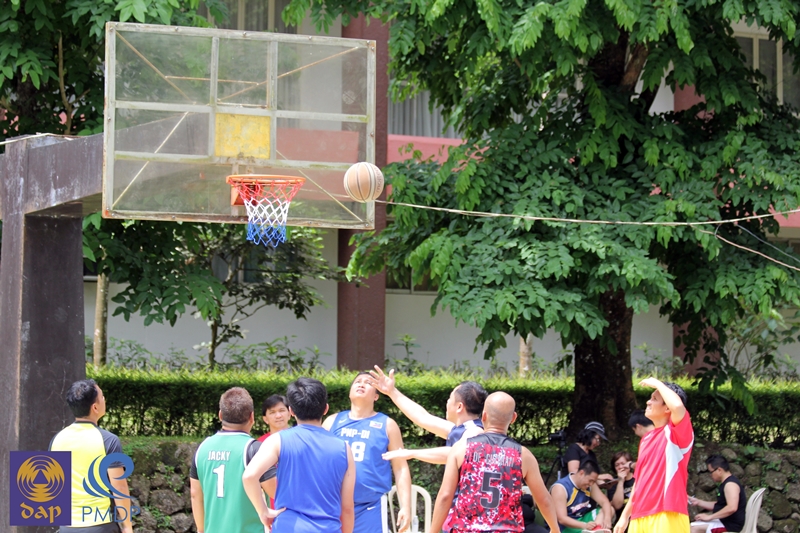 After a short break, the players for basketball were asked to standby. Throughout the two rounds, MMC 11 team consistently posted lead and eventually won the match. In the afternoon, after taking their lunch, players had the volleyball match. The MMC 11 team won again this segment.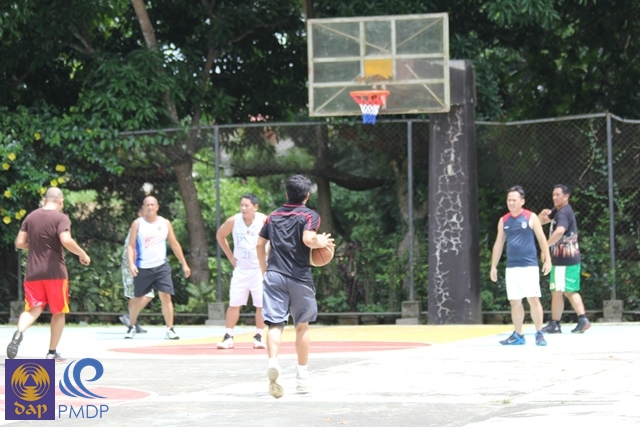 Since the weather started to get gloomy, both batches agreed to cut short the afternoon's line up of games. Next on the list was touch ball. Both groups had a mixed of females and males players particularly those who have not been able to play in the games earlier. The said game went favorable to MMC 12.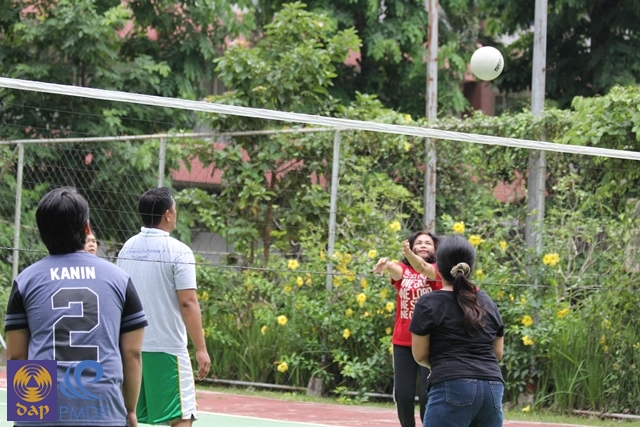 Finally, to cap off the day, the last game was patintero. It was the most intense game of the day, all players were so serious in manning their posts. In the end, the MMC 12 scholars won the game.
All in all, the event had a good turnout in attendance.
---
Article lifted from the documentation of MMC 11 Session Manager, Aura P. Dagcutan.