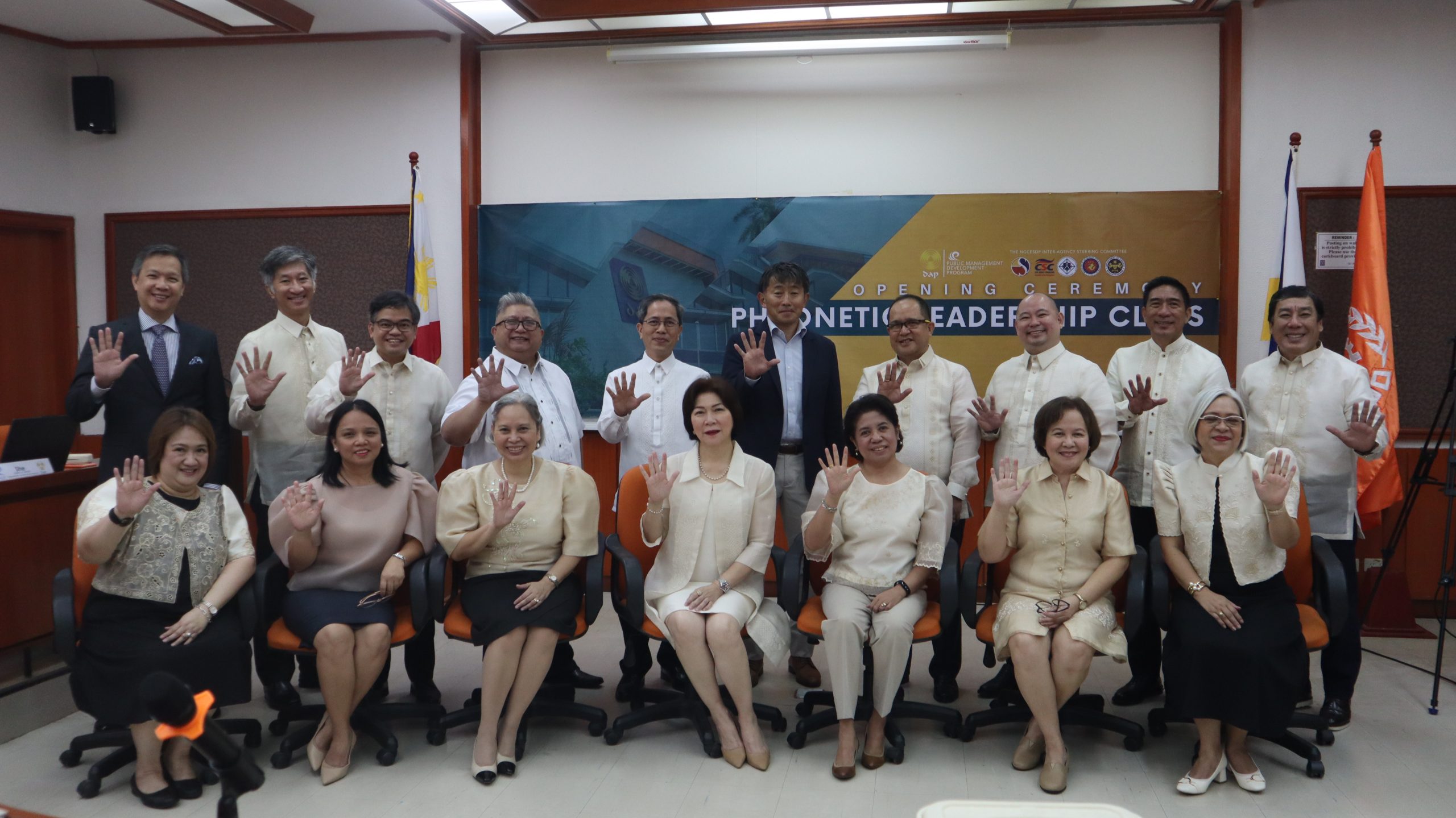 The Public Management Development Program (PMDP) opened its 5th Phronetic Leadership Class (PLC) last 7 August 2023 at the DAP Conference Center in Tagaytay City. The batch is composed of 12 cohorts: an undersecretary, assistant secretaries, and senior regional directors from the national government's food security and nutrition sector. Center for CES Development Vice President Nanette C. Caparros prompted the program and welcomed the participants. She briefly explained the PLC history and introduced the PMDP team and batch members. DAP Senior Vice President for Programs Magdalena L. Mendoza gave an overview of the training and introduced the co-creation project, the ultimate requirement of the class. Faculty-in-Charge from Japan Professor Hideki Kawada mentored the participants during their 5-day residential training.
On their 4th day, the participants had a socialization activity wherein they visited two communities. During this component of the training, they had the opportunity to share and create explicit knowledge through direct experience. The sites visited were Laurel, Batangas where the Taal fish cage operation is situated, and Barangay San Jose, Tagaytay City whose nutrition program is widely acclaimed.
The batch is set to visit Tokyo in September as part of their observational study visit for direct interaction with Japanese phronetic leaders.