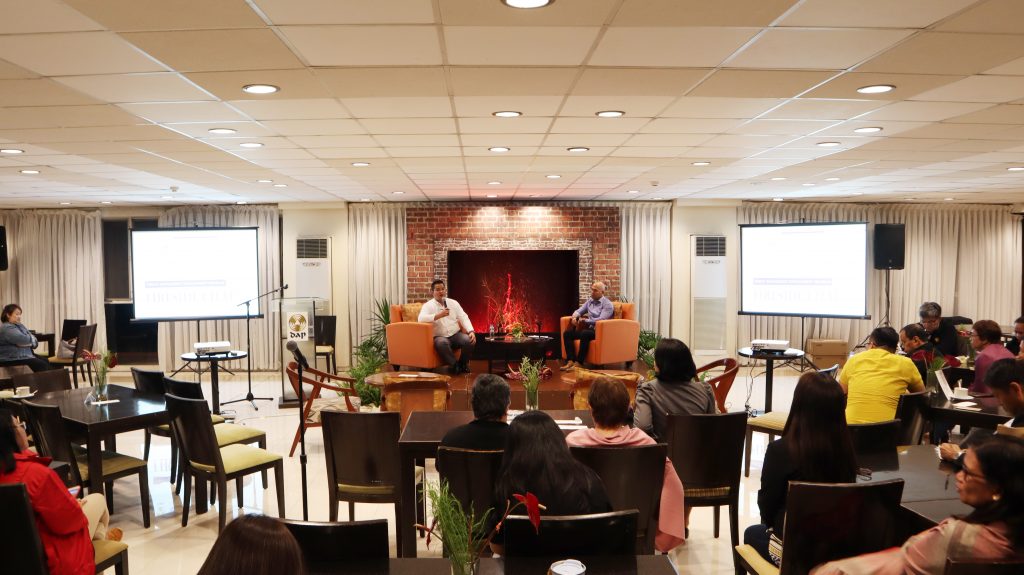 The Development Academy of the Philippines (DAP) featured the Freedom of Information (FOI) Program during the Fireside Chat 2019 for its Public Management and Development Program (PMDP) scholars from three running classes last September 14 at the DAP Conference Center in Tagaytay City.
Atty. Tristan De Guzman, chief of policy, planning, and support division of the Presidential Communications Operations Office's FOI program, discussed the foundation of the FOI Act as well as clarified its provisions, exemptions, standards, and other implementing rules. He said that the FOI is a mechanism that allows citizens to request for information on government transactions and operations such as public issuances, operational documents, and statistical data for their own purposes. He added that the implementing rules of the FOI Act specifies the types of information that may be requested, who decides on the release of records, and which documents are considered classified such as records of proceedings, confidential data under finance and banking laws, and data which may compromise national security.
The Fireside Chat is a deviation from the PMDP's usual classroom setting that allows its scholars to engage key resource persons in freewheeling discussions on special topics. The activity was previously dubbed as Breakfast Chat and Kapihan Session.