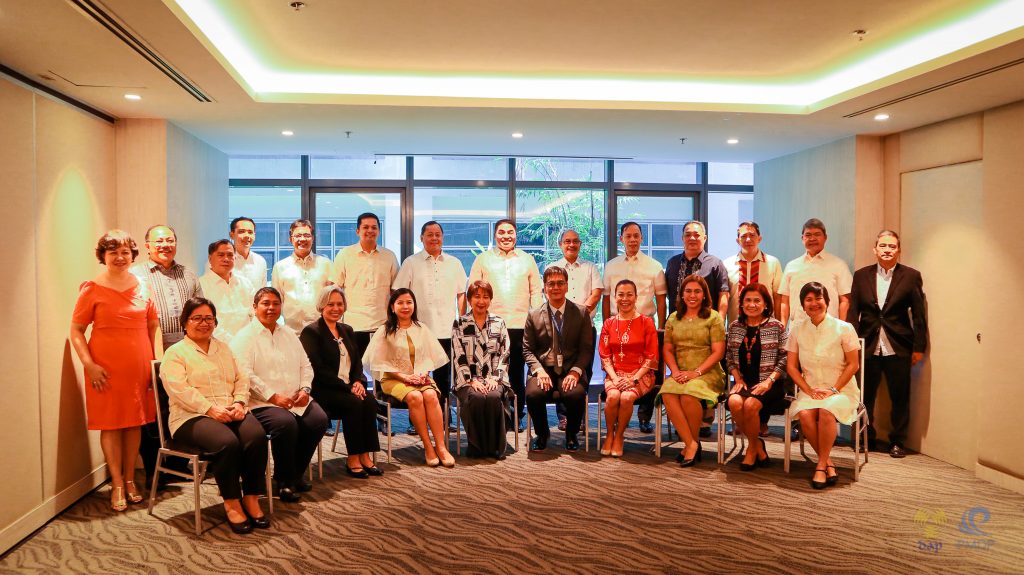 The Development Academy of the Philippines (DAP), through its Public Management Development Program (PMDP) opened its second run of the Phronetic Leadership Training with a five-day residential session which commenced last August 1 at the Savoy Hotel in Pasay City for some 19 undersecretaries and assistant secretaries from the human capital development and infrastructure sectors of the national government.
The training, held in collaboration with Japan's National Graduate Institute for Policy Studies (GRIPS), aimed to hone the practical decision-making skills of top-level leaders in the government as well as cultivate the intersectionality of expertise among various government agencies as a means of responding to the evolving needs of the public sector.
DAP President and CEO Engelbert C. Caronan, Jr., in his welcome remarks, expressed his hopefulness and confidence in the innovations that can be drawn up from this batch's final output, the Knowledge Co-Creation Project, which intends to manifest a collaborative effort among the participants from 11 government agencies engaged in human capital and infrastructure.
NEDA Undersecretary Rosemarie G. Edillon served as the keynote speaker. Having been a participant of the training piloted in 2018, Edillon articulated that the Socialization-Externationalization-Combination-Internationalization (SECI) model behind phronetic leadership is helping the NEDA develop its inter-agency network towards a shared goal for the public sector. "For Filipinos, this is the AmBisyon Natin 2040—that by 2040, every Filipino is enjoying a matatag, maginhawa at panatag na buhay. For us, workers in government, it is about enabling and empowering every Filipino to attain his/her ambisyon," she said.
Edillon also shared how the SECI model is very useful in providing additional insights and they have cascaded the SECI training to technical personnel of the NEDA, including those in the regional offices. "I have also shared this application of SECI to policy research with my SECI classmates and in another forum organized by the DAP," she added.
Professor Ryoko Toyama of the Chuo University's Business School, who served as one of the resource persons, talked about Knowledge-based Management and Practical Wisdom among other themes taken up during the sessions. The discussions were also complemented with knowledge exercises and local field visits.
The session facilitators include NEDA Undersecretary Jose Miguel R. De la Rosa, Department of Energy Undersecretary Jesus Cristino P. Posadas, former Department of Budget and Management (DBM) Undersecretary and Chief Information Officer Richard E. Moya, DAP Senior Vice President for Programs Magdalena L. Mendoza, and DAP Vice President for Corporate Concerns Trygve A. Bolante.
The participating agencies include the Department of Agriculture, DBM, Department of Environment and Natural Resources, Housing and Urban Development Coordinating Council, Department of Labor and Employment, Department of Public Works and Highways, Department of Social Welfare and Development, Department of Transportation, NEDA, and the Department of Trade and Industry, and the Career Executive Service Development Board.
The next stage of the training is a foreign study visit to relevant public sector projects as well as lectures and discussions at the GRIPS in Tokyo, Japan on September 2-6, 2019.