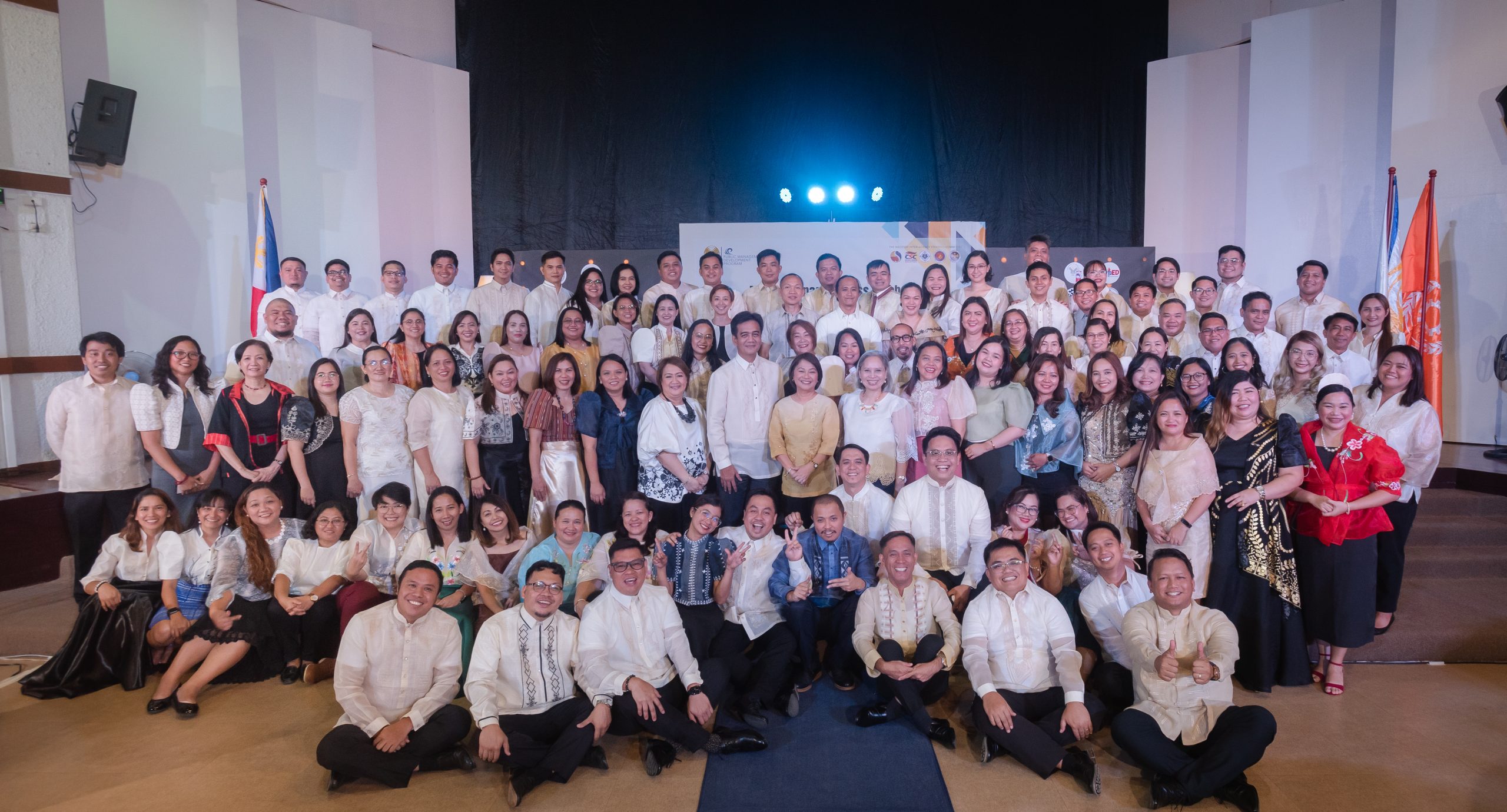 The Public Management Development Program (PMDP)welcomed 45 new scholars forming the 32nd batch of the Middle Managers Class (MMC) last 10 July 2023 at the DAP Conference Center in Tagaytay City. The event was also streamed live on PMDP's Facebook page.
DAP President and CEO Atty. Engelbert C. Caronan, Jr. welcomed the scholars by sharing the milestones being celebrated, which are the 50th founding anniversary of the DAP, the revitalization of the Center for Career Executive Service Development which is the home of the PMDP, and the opening of the new batch of the Middle Managers Class. President Caronan urged the scholars to embrace the philosophy "it takes leaders to grow other leaders" and to commit themselves to the noble task of developing leadership potential in those around them. He encouraged them to create a legacy of leadership that extends far beyond their individual contributions, ensuring a better future for generations to come.
Meanwhile, the faculty and the PMDP team were introduced by DAP Senior Vice President for Programs Magdalena L. Mendoza, and CCD Officer-in-Charge Sheryl D. Reyes, respectively.
The tradition of the Rite of Inclusion continued with each new scholar mounting their respective agency logos as their names were called.

Fermo B. Avila II, Class President of MMC Batch 31 – Karakoa, posed the challenge of excellence to the incoming batch. He challenged them to keep striving and to never give up — "When you fall down seven times, stand up eight." and for them to timely comply with all the requirements of all the modules, participate actively during class discussions and activities, to respectfully listen with compassion, and to always remember that no one has the monopoly of knowledge. Lastly, he challenged them to become great by inspiring each other.
MMC 32 Class Representative Nicole Dane L. Navea accepted the challenge. She said that it is an immense privilege to be considered as high-performing and high-potential or "HPHP" individuals, handpicked to embark on this transformative journey together. When setbacks arise, they will remember Mr. Avila's words: "When you fall down seven times, stand up eight." They will say, "Now is not the time to give up. Now is the time to work harder." – that they will rise above every challenge and see them as an opportunity for growth.

Deputy Executive Director for Development of the Philippine Rice Research Institute Dr. Karen T. Barroga served as the inspirational speaker of the event sharing and reminiscing her PMDP journey. She adjured them to embrace the Program with a good balance of gratitude and a profound sense of duty as scholars and public servants. "Tumaya sa inyo, tumaya rin kayo," she said. She also urged them to enjoy the learning journey and cultivate excellence and empathy. "While our work will require us to wear many different hats, always maintain excellence and nurture empathy to create that deep respect whoever we're talking with. At di dapat tumitigil ang pag-aaral sa mga aspetong ito. It's a lifelong learning." She ended, encouraging them, "Magtulungan tayo na maitaas ang antas ng serbisyo publiko sa ating mahal na bansang Pilipinas."
For more information about PMDP's programs, visit the following: