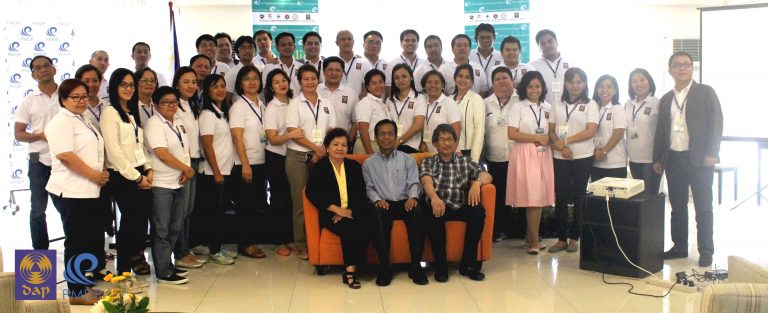 Dr. Arsenio M. Balisacan and the PMDP Middle Managers Class Batch 11 talked about the country's economy and other development issues, over a Breakfast Chat, held on April 16, 2016, at the DAP Conference Center in Tagaytay City.
Dr. Balisacan, the Philippine Competition Commission (PCC) chair, proudly briefed the scholars on the improvements and challenges of the Philippine Economy. The former National Economic Development Authority (NEDA) Director-General said that in a span of six years, the country gained a 6.2% growth in its Gross Domestic Product (GDP). He stated that this "envy of many countries" is one of the "highest in the major developing countries, not only in our region, [but] in the world".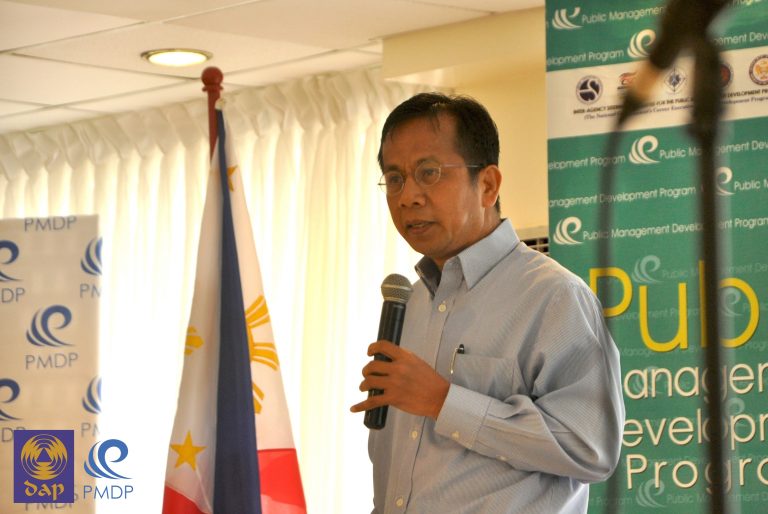 Scholars from the MMC Batch 11 – Bagwis actively participated in the discussion. A scholar curiously asked Dr. Balisacan on how she can affirm to the ordinary and the marginalized, that the country's economy has been improving.
Knowing that there are still Filipinos who may not directly feel the effects of the said economic growth, the economist said that "No country in history of mankind was able to eliminate or substantially reduce poverty in a matter of few years". However, like what Dr. Balisacan always says in Breakfast Chat sessions, he reiterated that to reduce poverty, the Philippines should sustain economic growth through generations.
The speaker also emphasized that "Good governance plus good economics is key to rapid, sustained and inclusive growth". And since the recent GDP growth is brought about mostly by Private Consumption on the demand side and Services on the supply side, he then highlighted the importance of investments in order to rebalance the current economy.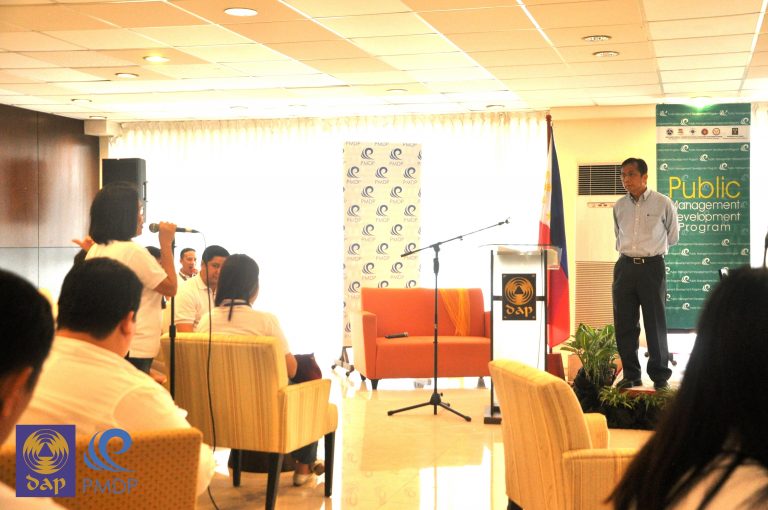 Towards the end of the program, the floor was open to various questions often related to the current events and issues in the country. Some of the topics raised were investment constraints, tax reduction, bank secrecy reforms, territorial dispute, and concerns on the agriculture sector. Hence, DAP President and PMDP National Executive Director Antonio D. Kalaw, Jr. spoke of the essence of sessions such as the Breakfast Chat.
The Breakfast Chat allows the PMDP scholars to acquire information and exchange views with eminent government officials. It is an extension of the Development Perspectives Module under the Program's learning area on Governance and Development.