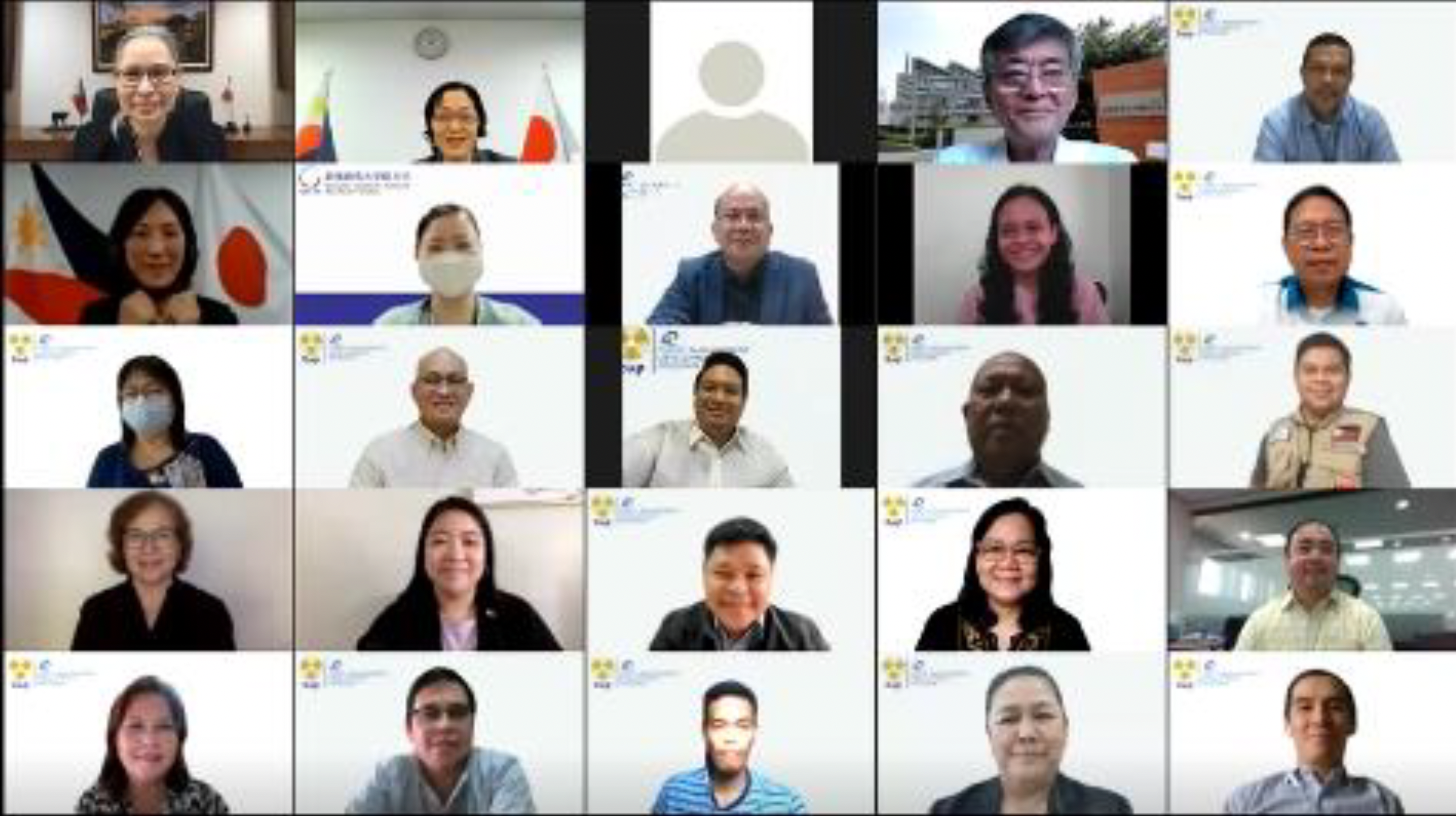 The final training phase for Phronetic Leadership Class Batch 3 concluded in success as international PMDP partner, the National Graduate Institute for Policy Studies (GRIPS), ably led and facilitated very substantive sessions virtually.  This second phase, usually conducted in Tokyo, Japan aims for quality direct experiences and interactions with the host country's phronetic leaders. The knowledge-sharing provided by honorable lecturers from respectable universities and government agencies in Japan gathered in the said five-day training program from May 17th to 21st, 2021 afforded the high-level officials an equally-stimulating and eye-opening exposure, albeit in a different medium which was an experience in itself.   

The first day of the virtual observational study visit primarily began with a preliminary session that mustered up all delegates to be welcomed and recognized. The program objectives and expectations were also established to set the attendees' mood for the program. Following this was the opening remarks from three of the most reputable representatives in the said gathering: Prof. Kiyotaka Yokomichi (GRIPS Executive Development Center for Global Leadership Director); Mr. Jose Miguel R. de La Rosa (NEDA Undersecretary); and Mr. Cesar B. Yano (PLC Batch 3 President). All three noted the importance of the virtual immersion, and hoped that everyone would get substantial takeaways for application in their respective fields.
First of the four sessions commenced thereafter, focusing on Knowledge-based Management Theories and Case Studies, led by Dr. Ayano Nishihara, an Associate Professor from Rikkyo University. She highlighted the SECI Model, the Organizational Knowledge Creation Spiral specifically, which was evidently enjoyed by most scholars as it involved leadership-relevant traits such as socialization, internalization, combination and externalization.
The second day housed more learning opportunities as the next session was divided into two sub-topics: (1.1) Knowledge-based Development & Societal Transformation―A Perspective in Japan's Development Cooperation with Emerging Countries, by Mr. Masaei Matsunaga, from JICA Governance & Peacebuilding Department; (1.2) Knowledge-based Management in ODA Projects―Disaster Resilient Society for the Philippines, by Dr. Kozo Nagami, Deputy Director-General of JICA Global Environment Department; and (2.1) Governance for Urban Water Management; Implication for Philippines, by Dr. Mikio Ishiwatari, JICA Senior Advisor and Visiting Professor at The University of Tokyo. All speakers stood in representation of JICA, a governmental agency in Japan that nurtures social and economic growth in developing countries to encourage relative cooperation internationally.
Moreover, as the training continued, Day 3 delved into sustainable adaptation as Mr. Ryuzo Sugimoto, the Japan Ministry of Environment Director of International Cooperation and Sustainable Infrastructure Office – Global Environmental Bureau, introduced the Climate Change Policy of Japan which highlighted the use of a website serving as an Adaptation Information Platform for climate change not only for the said country, but for partners in the Asia-Pacific as well. He duly emphasized the importance of utilizing such digital tools as provision for the latest climate risk information, and to suffice project planning and formulation.
Leaning in the same direction as the past speakers, on the fourth day, Dr. Hikaru Kobayashi, a former Vice-Minister for Environment, and an Adviser at the Research Center for Advanced Science and Technology – The University of Tokyo, pointed out specific traits on Japan's Policy on the Environment―Its Experience and Tips to be a Good Civil Servant Working in the Field of Environmental Protection. He also proved a point with regards to the tools of environmental policy, which necessarily gave birth to policy-mixes in order to achieve a common goal, but subsequently hitting multiple great outcomes.
In line with the past topics, it was on that note that success stories had to be heard. On the last day and session, Recovery from [the] Great Earthquake―Building of Safe and Resilient Communities and Livelihood Reconstruction was the focal point of discussion, as shared by Mr. Masakatsu Okamoto, the former Vice-Minister of the Reconstruction Agency. He showcased various activities that immersed the leaders in a challenging state of community development, which further proved their essential role in sustainability.

Summarizing the sessions that transpired, for another plenary, back on screen was GRIPS-EDC Global Leadership Dir. Prof. Kiyotaka Yokomichi, followed by the closing remarks from Ms. Magdalena L. Mendoza, the SVP for Programs of DAP.

Great objectives yield great outputs. While PMDP thrives to provide knowledge for the leaders, for them to better serve the community, valuable inspirations from partner countries also duly contribute to the bigger picture.