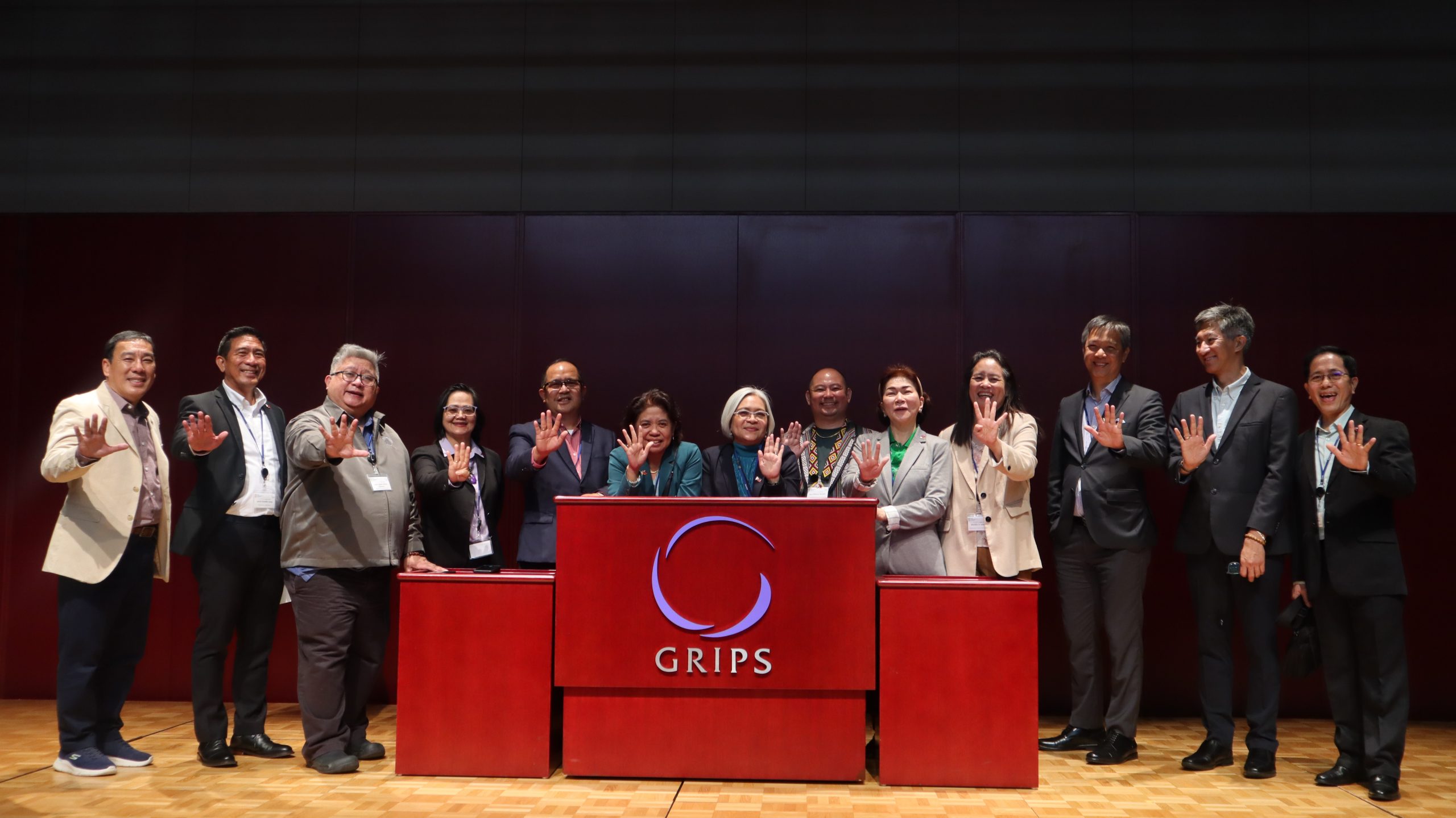 The Phronetic Leadership Class (PLC) finally set foot in Tokyo, Japan last 04 to 07 September 2023 after two batches of virtual observational study visits. Again, the visit was arranged in partnership with the National Graduate Institute for Policy Studies (GRIPS).
Eleven undersecretaries, assistant secretaries, and regional directors from the food security and nutrition sector from PLC Batch 5 and two participants from PLC Batch 4 embarked on an insightful journey.  The study visit kicked off with a courtesy call with Ambassador Mylene J. Garcia-Albano, who graciously welcomed the scholars, exchanged pleasantries, and engaged in some technical discussion. The scholars were also warmly welcomed by GRIPS President, Hiroko Ota and Vice President Hirofumi Takada who formally opened the study visit with a toast cheering "Mabuhay" and wishing the scholars a fruitful stay in Japan. Filipino scholars at GRIPS joined the Opening Ceremony, extending the fellowship.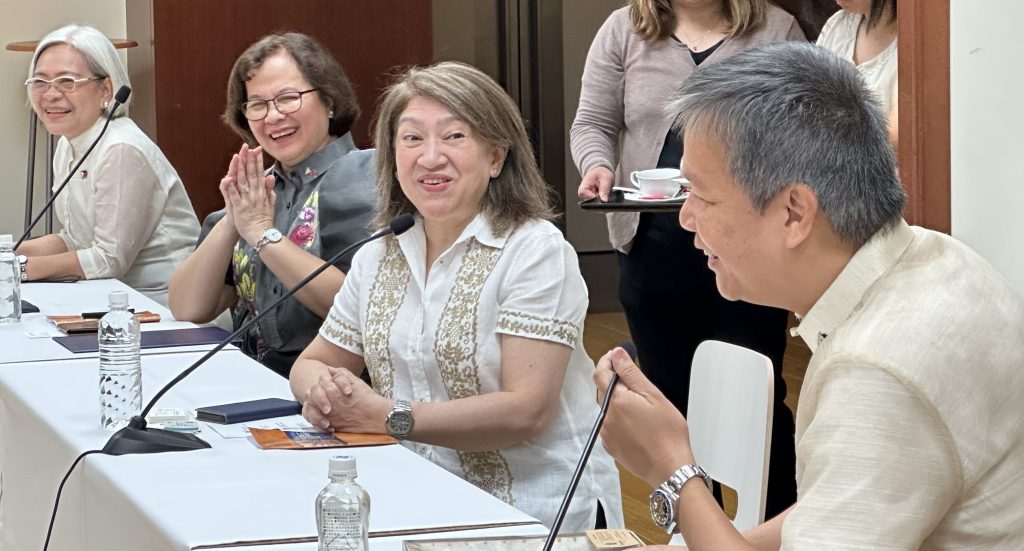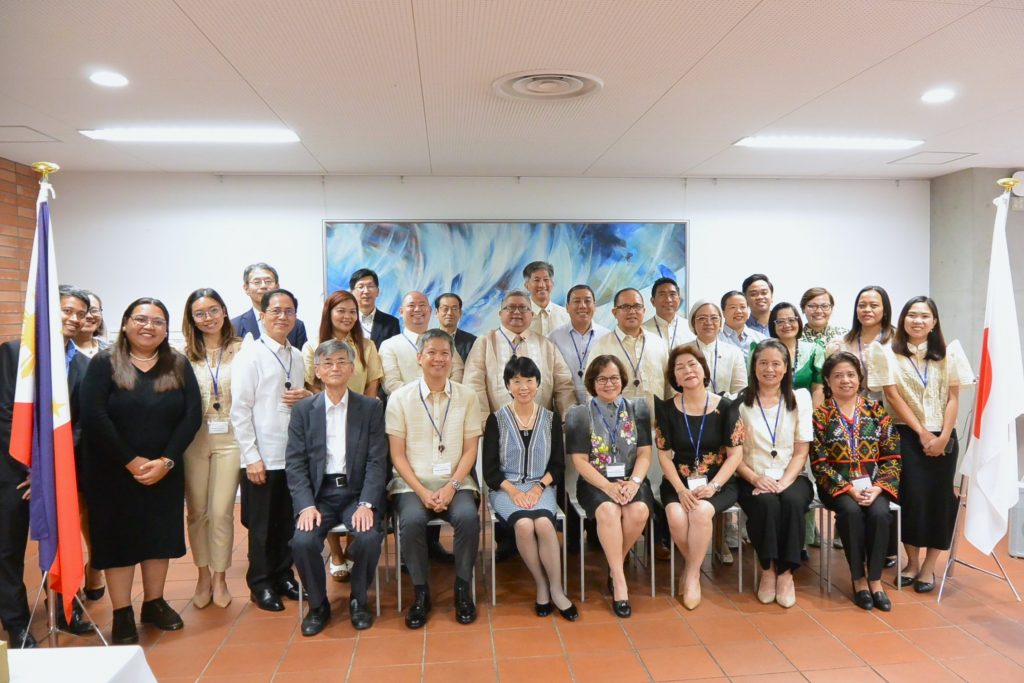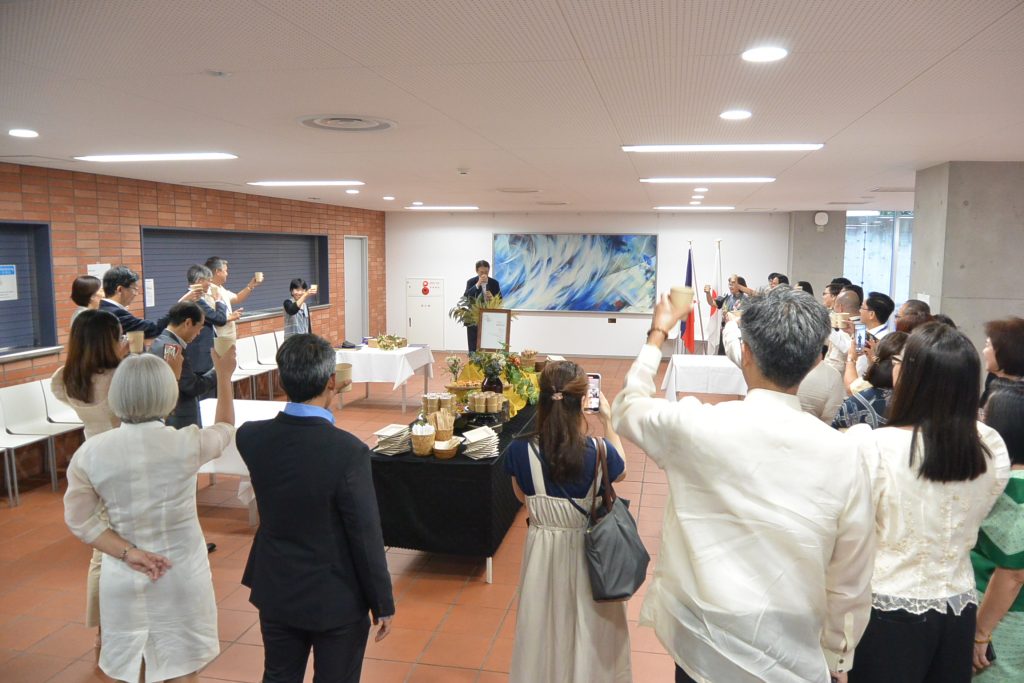 The delegates then had a series of lectures and site visits specifically at the National Agriculture and Food Research Organization (NARO), Saitama City's Smart Home Community, and JR East TESSEI Co., Ltd., the company behind Japan's Seven-Minute Miracle. 
Throughout the study visit, the scholars encountered reputable Japanese "Phronetic" leaders and resource persons like NARO's President, Dr. Kazuo Kyuma, Saitama City Mayor Hayato Shimizu, JR East TESSEI Co., Ltd., President Ryosuke Mimura, Director General for Policy Coordination of the Ministry of Agriculture, Forestry and Fisheries, Mr. Atsushi Suginaka, and Professor Kiyotaka Yokomichi. These leaders foregrounded the importance of change in mindset and perspective among employees to achieve common goals. Mayor Shimizu highlighted that cooperation of everyone, including employees and citizens played the most important role in achieving the city's goals.
Innovative solutions and implementation of smart technologies were also evidently seen at the site visits especially through NARO's Genebank and implementation of Society 5.0, Saitama City's Smart Home Community, and the Shinkansen (Japan's Bullet train) Cleaning Service.
The Observational Study Visit was truly an enlightening experience that offered invaluable insights on Japan's pioneering efforts in the field of food security and nutrition, and smart innovations in the public sector.
Application of the scholar's learning will be reflected in their Co-Creation Project set to be presented during the Closing Activity on 13 October 2023.