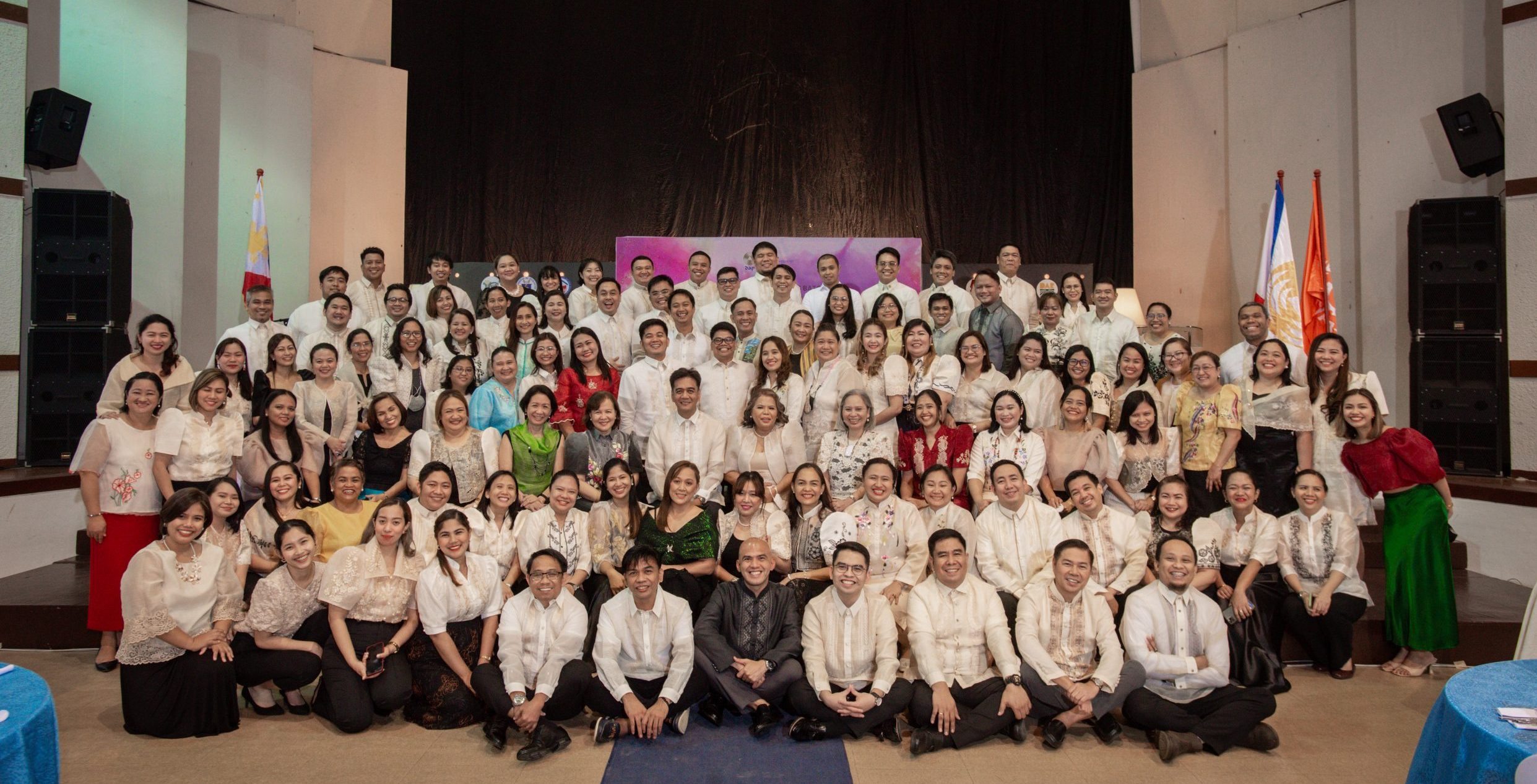 The Public Management Development Program (PMDP) welcomed the 31st batch of the Middle Managers Class in an Opening Ceremony that took place in DAP Conference Center (DAPCC) Tagaytay last 16 January 2023 – PMDP's first event of the year.
DAP President and CEO Atty. Engelbert C. Caronan, Jr. kicked off the event by congratulating the 47 scholars for making it into the Program. As we welcomed them, he hoped for the scholars to create a lifetime bond and a shared desire to become the best public sector managers they can ever be. He also hoped for the scholars to create ripples and impact that will be felt on a greater scale, even beyond their immediate offices.
Meanwhile, DAP Senior Vice President for Programs Magdalena Mendoza and PMDP Managing Director Nanette Caparros introduced the PMDP faculty and team, respectively.

MMC Batch 31 Class Director Lisa Inez C. Antonio formally presented the 47 newest scholars coming from hailing from 28 government agencies around the country. As their names were called, respective agency logos were mounted onstage as part of the rite of inclusion.


Lawrence G. Agapito, MMC Batch 30 – Sillag Class President, threw the challenge of excellence to the incoming batch. He attested that from their residential training to the capstone project, the Program has been keen on keeping its support every day, imbibing them with a fresh learning experience that enabled them to see further and act more on the opportunities at their disposal. "May we never tire of learning and serving. To learn more is to serve more – to do more. So if there is one real challenge in this pursuit we all share, it is the challenge to do and not merely profess that gives us integrity.", said Agapito.

Leah C. Dajay from the Food and Nutrition Research Institute – NCR accepted the challenge on behalf of MMC Batch 31. She pledged that as they go through their journey, they will be taking in all the minute details of learnings that they can get so that they can have something to apply, share and treasure as they go back to their post. "Challenge accepted! As soon-to-be-leaders of the Philippine government, carrying our soon-to-be nurtured intelligence and innovativeness from PMDP, we will set an example of what true public service is." Dajay said.

Director III of the Department of Health – Davao Center for Health Development and MMC 14 – Anluwage alumna Dr. Gerna M. Manatad served as the inspirational speaker. Her journey in DAP deepened her love and commitment to valuing the opportunity and the gift of time to serve the country the best that she can. The knowledge, skills, and total experience she acquired paved the way for what she is today. It is through DAP that she learned valuable lessons that may be encapsulated in those three letters as well: Determination, Adaptability, and Patriotism. In her closing words, she advised them to be determined to finish what they started, to be adaptable to every environmental change, and to be patriotic to give the country and the Filipino people the quality civil service they deserve.
The 12th batch of the Senior Executives Class will open on 20 February 2023. For more information, visit the following: