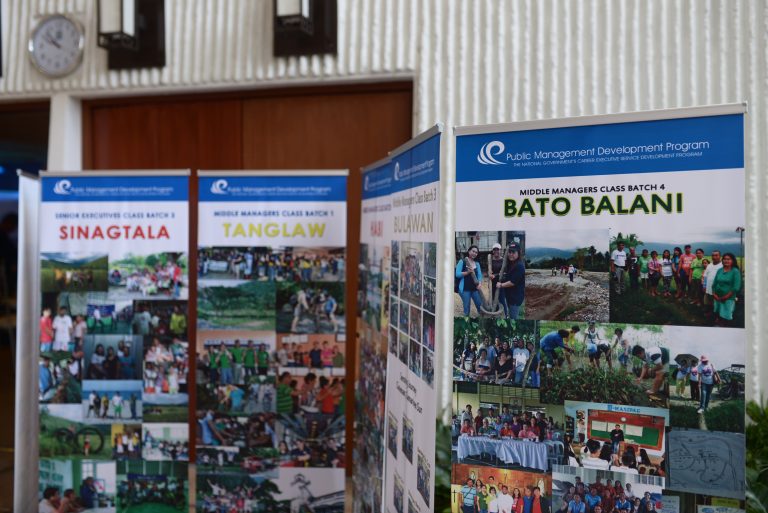 The much awaited PMDP 2nd Leadership Conference is happening on September 1 and 2 at the DAP Conference Center in Tagaytay City.
This year's theme is "Continuity in Change" in light of the crossover to a new administration. It aims to be a venue for discussions on emerging concerns and issues that may directly or indirectly effect change in the public sector, knowledge sharing and networking.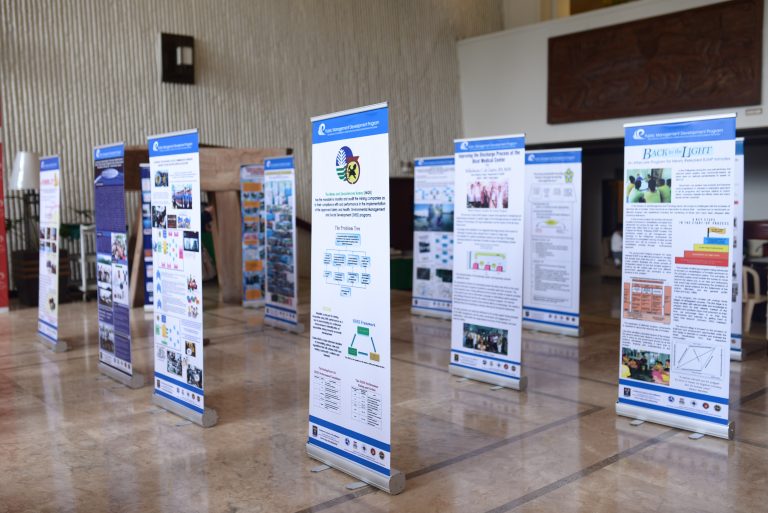 The Exhibit
Just like last year, one of the major highlights of this year's conference is an exhibit of the alumni's Re-entry Projects (ReP) for the Middle Managers Class and Capstone Papers for the Senior Executives Class.
The exhibit is open for three (3) ReP / Capstone exhibitors per class.
There will also be an exhibit of the Sensing Journey of all batches.
EXHIBIT GUIDELINES
All batches of the Middle Managers Class and Senior Executives class must have three (3) exhibitors for the ReP and Capstone exhibit and one (1) for the Sensin Journey exhibit representing the entire class.
The editable layout of the exhibit standee can be downloaded from this link: Click here!
Please note that the default size of the standee is23.5″ (w) x 60″ (h) and your layout shall have a resolution of100 dpi.
Please coordinate with your class representatives for further details:
MMC 1: Mr. Julius Caesar V. Sicat
MMC 2: Ms.Antonia Lynnely L. Bautista
MMC 3: Mr. Alberto R. Cariso
MMC 4: Ms. Helen D. Tobias
MMC 5: Mr. Gerard Boz C. Tungol
MMC 6: Mr. Aladin A. Ancheta
MMC 7: Ms. Rochelle Ann U. Laconico-San Pedro
MMC 8: Mr. Ricardo N. Varela
MMC 9: Mr. John Paul A. Martin
SEC 1: Ms. Roselyn A. Borja
SEC 2: Mr. Richard G. Peñaflor
SEC 3: Mr. Bernardino E. Sayo
SEC 4: Ms. Irene S. Resurreccion
The class must decide whose ReP/Capstone will participate in the exhibit.
To those who are participating in the exhibit, the final exhibit layout shall be sent to 2ndpmdpleadcon2016@gmail.com on or before August 22, 2016 for printing.
For further details, please contact us at 633-5573 or 0917-622-9173. Thank you.