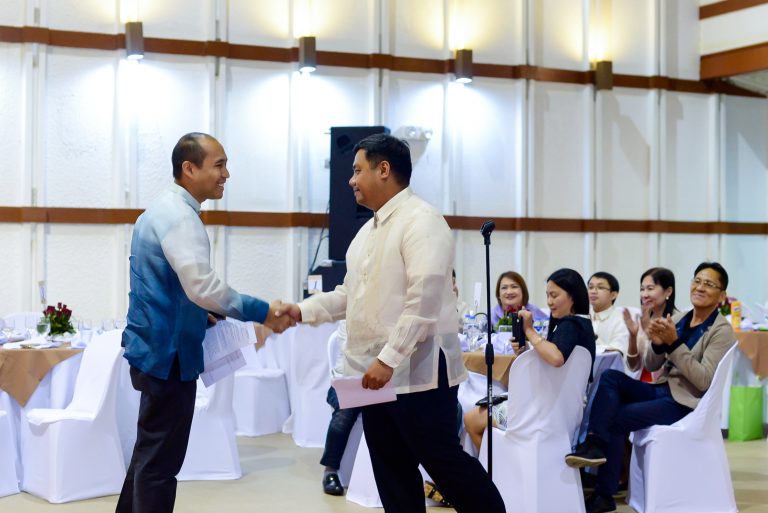 The Public Management Devlopment Program (PMDP) held the opening ceremony for Middle Managers Class (MMC) Batch 15 last July 15, 2017, Saturday, at the DAP Convention Center in Tagaytay. As per tradition, MMC 14 – Anluwage welcomed and greeted the incoming batch. Anluwage had just finished their Residential Phase and are prepping for the implementation of their Re-entry Projects once they are back in their respective provinces and agencies after five months of intensive in-house training with fellow high potential, high performing middle managers from all over the country.
The President and Chief Executive Officer of the Development Academy of the Philippines (DAP), Atty. Elba S. Cruz, was present. Pres. Cruz welcomed the incoming MMC 15 and gave recognition to MMC 14's achievement of finishing the initial phase of PMDP. "[T]he doors of the DAP and the PMDP are now open for countless opportunities for you to develop your perspectives, skills and character, and, because of this, for you to become exemplary leaders and change agents," Pres. Cruz addressed to the scholars in attendance. This is the first PMDP event the DAP President has attended since her designation to office just last April, so she pledged to keep a close eye on MMC 15, being the first PMDP batch of scholars to start under her term.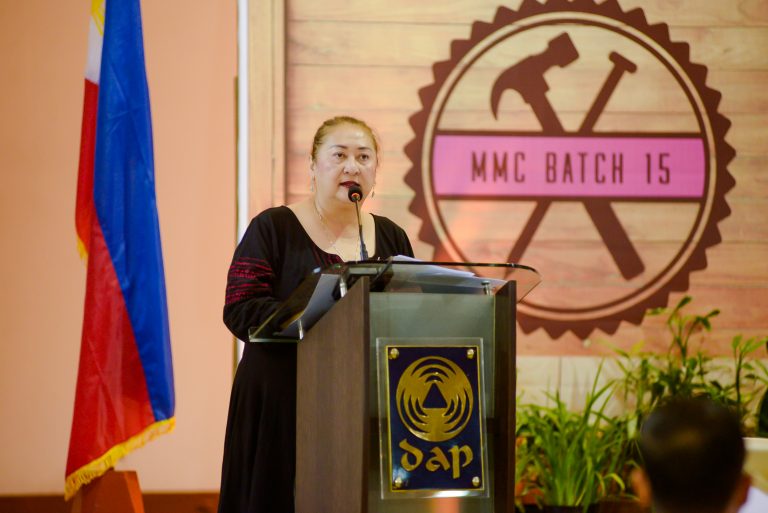 The Senior Vice-President for Programs, Magdalena L. Mendoza, introduced the distinguished pool of faculty that would be mentoring MMC 15 along with the facilitating PMDP team.
The highlight of the evening was Anluwage passing on the tradition of excellence to the next batch. This was followed by a Challenge speech, delivered by the Class President, Atty. Jayvee E. Villagracia from the Commission on Elections. As Villagracia posed to MMC 15, "don't think that you will be spared from the traditional challenging from the Anluwages. But we will give you more of tips than challenges, because we believe that your presence in this auditorium tonight is destiny for all of you—destiny to become better middle managers in the public sector." Villagracia said.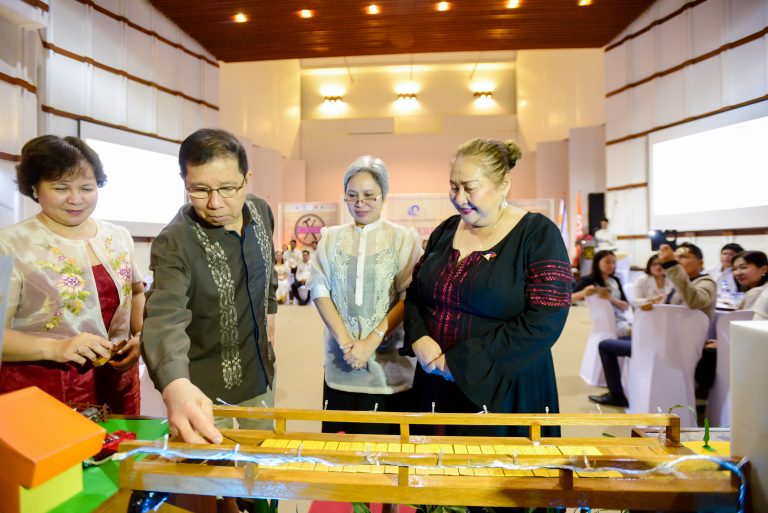 The Challenge was promptly heard and taken upon by MMC 15. The Batch 15 representative, Jonathan Rudolph Y. Ragsag from the National Privacy Commission, answered The Challenge on behalf of MMC 15. He further encouraged his batchmates to see through to the end of the program, despite trials and tribulations that may befall them along the way. "May we all become the best public managers and servants our beloved nation deserves after PMDP," Ragsag urged his batchmates and MMC 14 scholars who will now be undertaking the implementation of their Re-entry Projects (RePs).