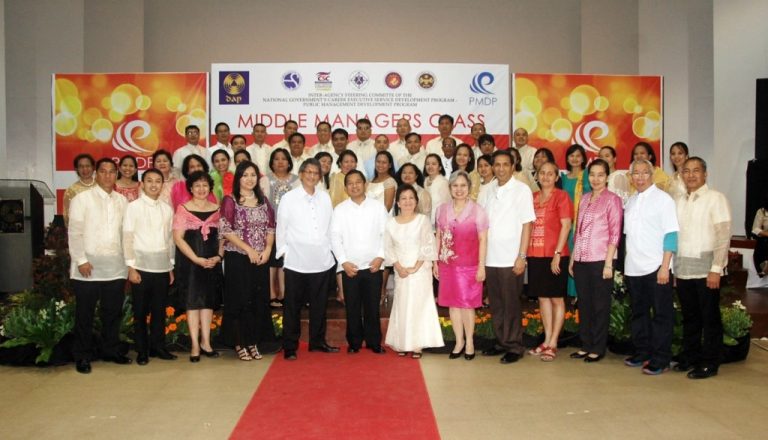 The Public Management Development Program (PMDP) held the Opening Ceremony for the Middle Managers Class Batch 9-Hiyas on April 17, 2015 at the DAP Conference Center in Tagaytay City.
Thirty-eight high performing and high potential section and division chiefs from various national line and attached agencies comprise the 9th batch of the Middle Managers Class.
PMDP alumna, Director Ms. Renee Ann Jolina of the Philippine Institute for Development Studies (PIDS) shared her experiences as a Middle Managers Class Batch 2-Habi scholar. Giving the new scholars pieces of advice gained from her PMDP journey, she focused on two key points on how to get the most out of the training: engage yourselves in the module and religiously write in the learning journals. She also exhorted them to respect and celebrate the diversity in their batch.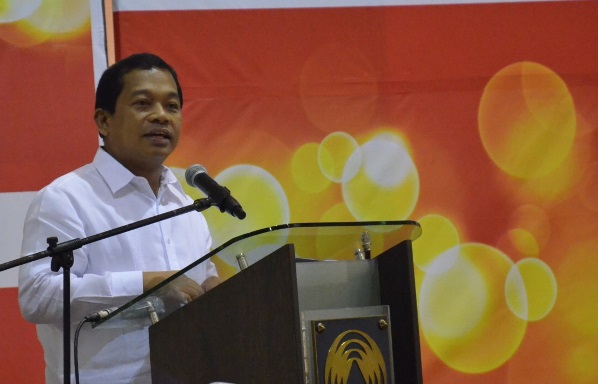 On the other hand, Keynote Speaker, NEDA Deputy Director General for Investment Programming Rolando G. Tungpalan, addressed the scholars by recalling his life as a manager in NEDA."The middle level is the position that I would like to go back to. That is the level where we can really make a difference", DDG Tungpalan said.
"As middle managers, you have to be able to translate decisions of your superiors into concrete actions and implement them accordingly. Therefore a middle manager must be competent, responsive, innovative and most importantly committed to the profession to be able to endure the hardships and appreciate the fruits of his labor", he added.
Furthermore, he reminded the scholars that the government has continued to push for reforms towards a results-oriented public management with zero tolerance for corruption. "Good managers are needed to deliver the outcome. I advise you not to look at it as a mere challenge but as an opportunity to continuously improve your work as a way for us to deliver not just for our organizations, but also for our primary clients, our countrymen", he said.
Ending his message to the 9th Batch of the Middle Managers Class, he shared the 3Rs that he upholds as principles as a public servant, (1) to do the right things, (2) doing them right, and (3) achieving results in a very sustainable manner.