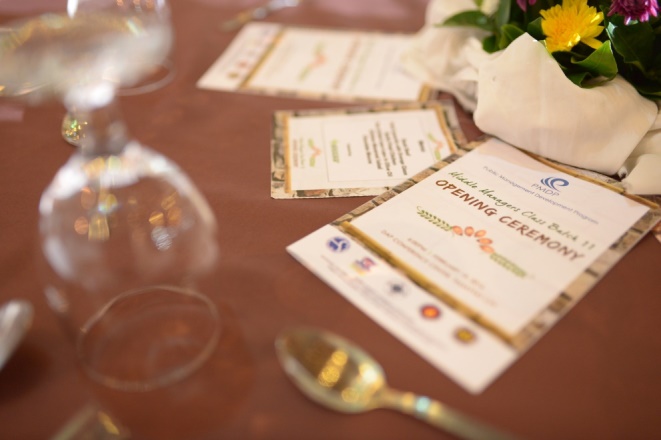 The Development Academy of the Philippines (DAP) – Public Management Development Program (PMDP) welcomed its 11th Batch of Middle Managers Class during the Opening Ceremony on February 19, 2016 in Tagaytay City.
MMC Batch 11 consists of 40 scholars from 30 national line and attached agencies who are high-performing, high-potential section and division chiefs.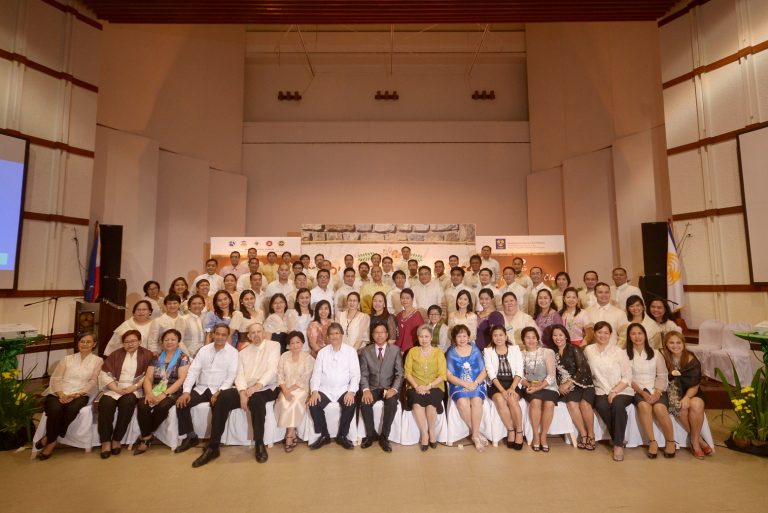 Words of Inspiration
Undersecretary Bernardino E. Sayo of the Office of the President inspired the promising public servants through a series of contemplative thoughts.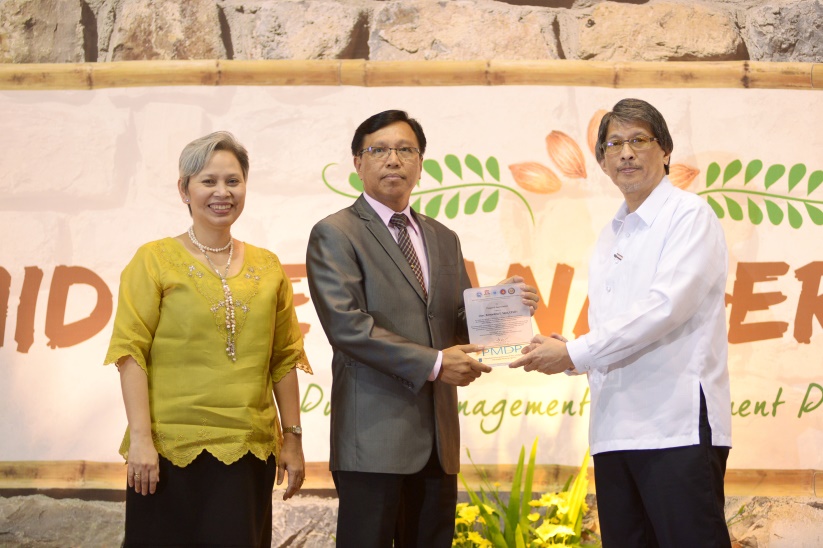 USec. Sayo reflected that legislation should ultimately address public concerns. But in reality, "the unempowered and the unorganized among the marginalized sectors of society are the least served in terms of responsive legislation". The public servant of 29 years wanted the scholars to realize that public service is "a way of giving back; not much about getting more".
According to Sayo, the scholars will be "sitting on the shoulder of the giants", whom he referred to as PMDP faculty members. He told the scholars that their mentors will "carry you across the wide plain of knowledge and innovation", to become more confident, capable, and competent. The inspirational speaker felt assured knowing there is another batch who will strive to find solutions to the prevalent problems in the country.
Likewise, MMC Batch 10 – Binhi expressed their aspirations for the next batch. MMC 10 scholar Dr. Godwin A. Hernandez, led the rite of Passing on the Tradition of Excellence. The symbolic moment represented the embodiment of Binhi's core values– Benevolence, Integrity, Neutrality, Humility, and Ingenuity.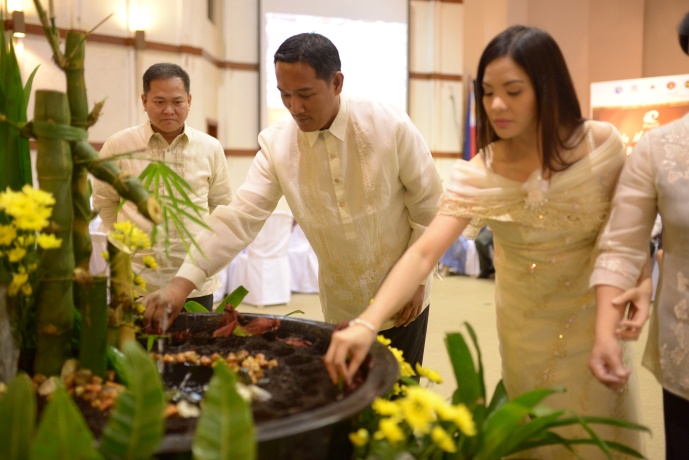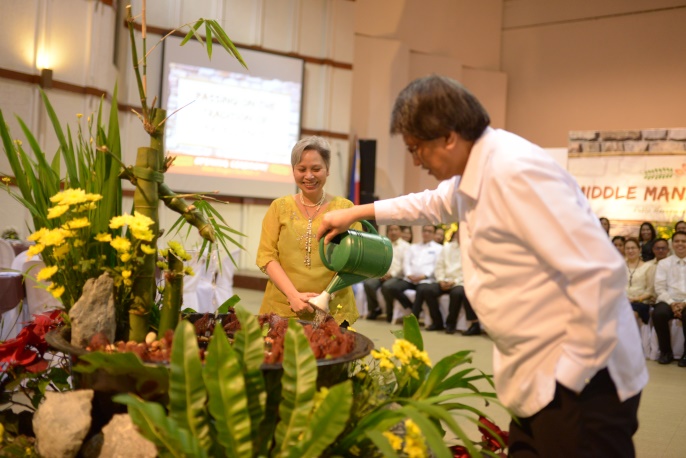 Atty. Jefferson C. Secillano from the Office of the Solicitor General, concluded Binhi's hopes for the promising public servants. The MMC 10 class president asked the batch to make a difference based on how they want to be remembered. Atty. Secillano advised them to act as team in achieving their goals. "Take advantage of the opportunity to learn from each other's expertise and wisdom and do not let competition and pride build walls among you", he said.
In response, Mr. Jose Ryan P. Babon, a scholar from the National Economic Development Authority (NEDA), said that they will take cue from the Binhi Class' advice. The representative from NEDA assured that through PMDP, MMC 11 will strive to be true public servants who will "marshal the delivery of real and felt change, making sure no one's left behind as the nation drives toward inclusive growth".
Acts of Encouragement
Binhi, the outgoing batch zealously greeted the incoming class. Prior to the ceremony, the host batch, made an effort to creatively welcome the next batch by their stories and experiences from the program.
PMDP Faculty member, Dr. Brian D. Marson, Program Manager Dir. Nanette C. Caparros, Session Director, Arsenia S. Gavero, Mr. Alvaro F. Fabon of MMC Batch 8 – Siklab also graced the event and offered their encouragement to the promising scholars.