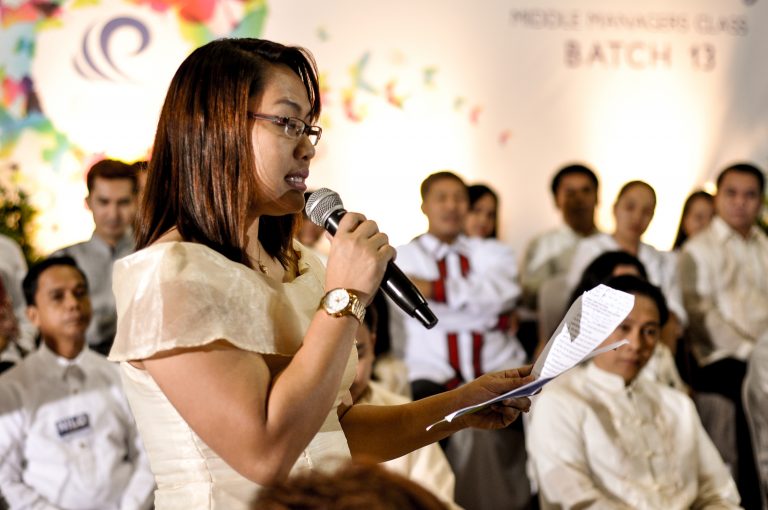 The Public Management Development Program welcomed the last batch of the Middle Managers Class for this year last September 9, 2016 at the DAP Conference Center in Tagaytay City.
The 13th batch of the Middle Managers Class is composed of 41 high-performing, high-potential public managers in the bureaucracy who were nominated by the heads of their agencies and passed the rigorous admissions process of the PMDP.
Keynote Speaker Maqtahar L. Manulon, Regional Director of the Philippine Statistics Authority – Soccsksarrgen and PMDP alumnus from the Senior Executives Class Batch 1- Molave encouraged the scholars as he told them, "As you take on new challenges under this Program, you are actually taking steps needed to build a more promising future for you and our people… We want you to become leader, doer, duty bearer and an achiever in the wider world because of the training you are undertaking. Believe in yourself because PMDP and I believe in you after passing through the screening processes established by the Program".
Questions to ponder
Regional Director Manulon left the scholars with a few questions as he ended his speech.
"Let me leave you three questions which you can answer in your own context at your most convenient time. Your answer may be as good as mine. First, "Why am I here?". Second, "Is it fair to everyone? ". And third, "what is my commitment?", Manulon shared.
Passing on the Tradition of Excellence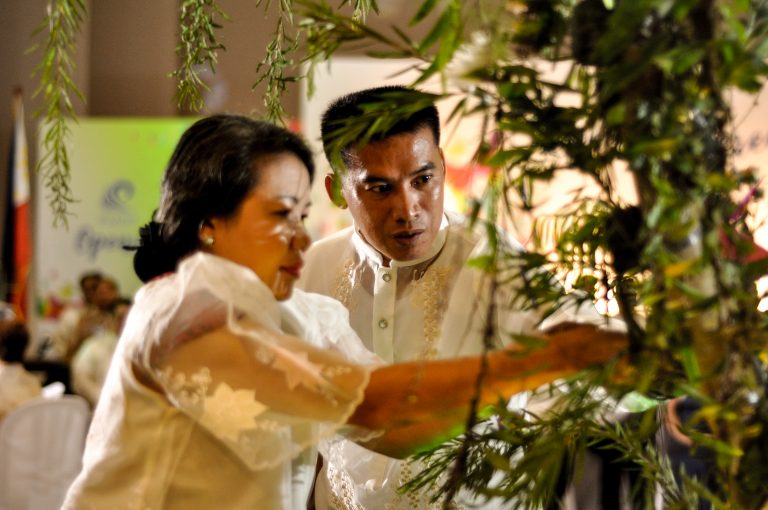 The new scholars were asked to write their goals on a paper butterflies which they pinned on a tree symbolizing their growth and success as PMDP scholars.
The PMDP is now accepting nominations for Middle Managers Class Batch 14 and 15 opening on February 17, 2017 and April 28, 2017, respectively.