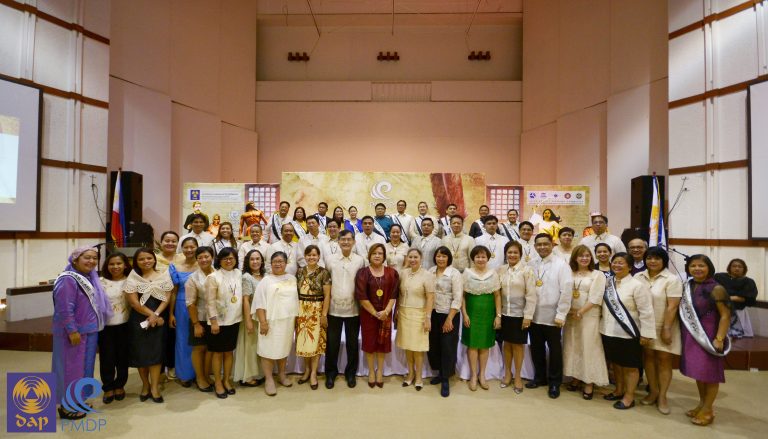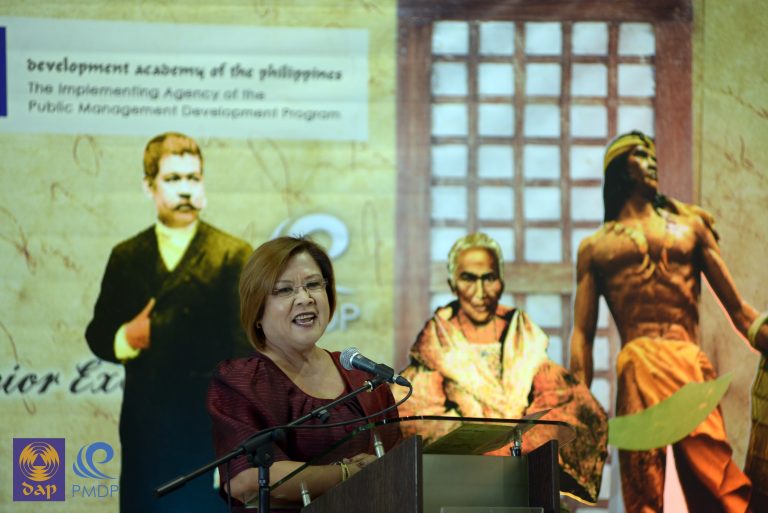 The Public Management Development Program (PMDP) welcomed the fifth batch of the Senior Executives Class last June 20, 2016 at the Development Academy of the Philippines Conference Center in Tagaytay City.
Former Justice Secretary and Senator-elect Leila M. de Lima served as Keynote Speaker at the event. "It is an honor to be in this momentous event of personal learning, career advancement and professional development. As I was watching the presentation of the modules and pool of faculty, I tell you, this is one tough class", de Lima greeted the scholars.
"We in public service cannot continue in our job treating it merely as a career. We cannot simply linger and spend our lives working in government without putting our heart into public service, without loving the people we serve, and without being sincere in the belief that we are here because we want this country and its people to be free from poverty, ignorance and economic dependency", she said.
Advising the new breed of government leaders in the bureaucracy, she also pointed out that they should not have only the intelligence and capability for public service, but the heart and dedication to change phase in government and society for the benefit of the less privileged among our people. "I wish all participants of the SEC to have strength and perseverance as you engage in another process of learning and discovery", de Lima added.
Known for her firm stance on democracy and perspective in governance, especially in the field of human rights and justice, Senator-elect de Lima also expressed her opinion on the upcoming administration. With this, she encouraged the PMDP scholars to continue to work towards building democracy that will survive the most radical changes in our political life with heart, courage and conviction.
"May we see the opportunity in this challenge. As long as our hearts remain faithful in the service to the people, I am confident that we will rise up to the challenge as public servants regardless of who sits there in the palace. After all, the people are still our masters", she ended.
SEC BATCH 5 MEETS THEIR PREDECESSORS
As part of the Program's way of welcoming the new batch of scholars, the PMDP alumni of the Senior Executives Class Batch 4 – Alab-Lahi, as led by its class president Ms. Irene S. Resurreccion from the DOJ, spearheaded the Passing on the Tradition of Excellence to the SEC Batch 5 during the Opening Ceremony.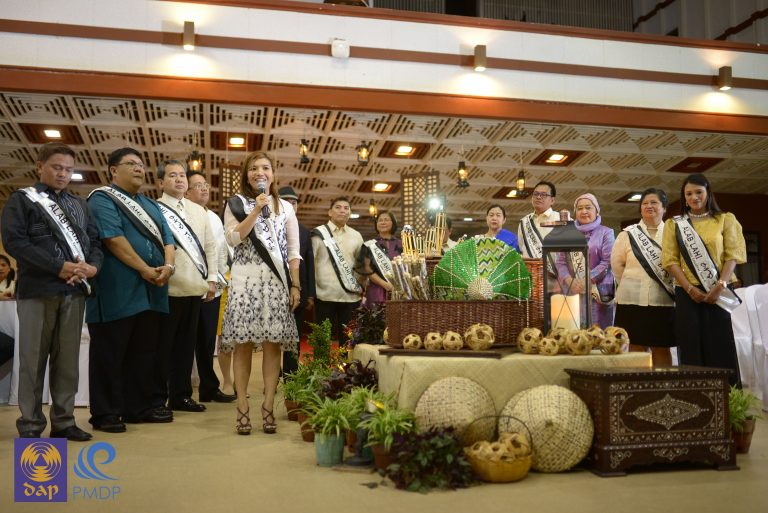 This symbolizes their commitment to becoming the best versions of themselves as transformative leaders and strategic managers.
Also present in this special event of the PMDP were Socioeconomic Planning Secretary and NEDA Director General Emmanuel F. Esguerra, DAP Senior Vice-President for Programs Magdalena L. Mendoza, PMDP Director Nanette C. Caparros, SEC Batch 5 Session Director Ramonesa R. Ricardo, PMDP faculty, alumni, current scholars, and other guests.